Why Hire a Pro to Install Your Home Entertainment System?
Avoid Frustration and Subpar AV Performance by Partnering with Custom Home Sound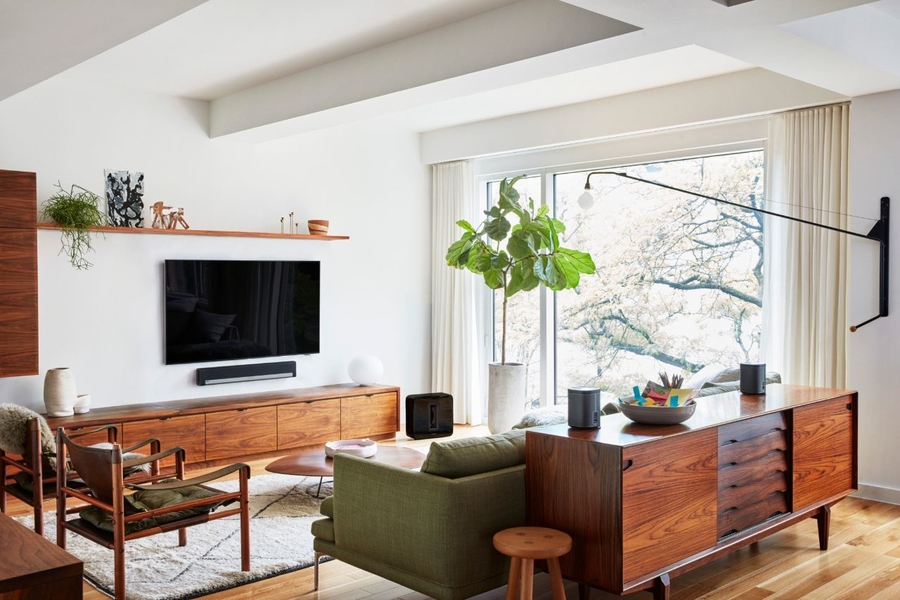 These days, some homeowners may be conflicted with choosing between tackling a home entertainment system installation themselves or leaving it to a professional. After all, choosing the DIY route allows eager home audio-video enthusiasts to complete the project their way and on their time.
Even so, taking on a robust and reliable home entertainment system installation requires extensive research, time, money, and proper know-how. If you're uncertain that you can handle the scope of your dream home entertainment project, we suggest you hire a professional installer.
Below are a few notable benefits of working with our team at Custom Home Sound on your next home entertainment installation in Kiawah Island, SC and the surrounding Charleston area.
SEE ALSO: What to Expect When You Upgrade to a Multiroom Audio Video System
Get It Done Right the First Time
A comprehensive home entertainment system is more than just a TV and speakers. You also need an AV receiver, or in some cases a preamp and amplifier, and video sources, such as a Blu-ray player, satellite box, or gaming consoles. You may also have audio sources that you want to connect to your entertainment system, like a turntable or internet streaming music.
When looking at each of your components, you may feel overwhelmed by the many different ports and plugs. How do all these components connect? Instead of spending time trying to figure out what goes where only to possibly risk a malfunctioning entertainment system, trust a professional installer who has the knowledge and skills to efficiently connect and install your components correctly the first time.
Maintain the Beauty of Your Space
Strategically wiring and concealing your technology to maintain the design of your space takes a lot of planning at the frontend of your project. You must map out the installation beforehand and think of clever ways to hide cables so that they don't cause a hazard to those in the room. Plus, clunky AV components must be hidden away in cabinets or on racks so as not to distract from your interior design.
Our team at Custom Home Sound can bring your vision to life with discreet in-wall speakers and TV displays that camouflage as mirrors or artwork when not in use. We'll properly conceal your AV components and wiring, and we'll provide touch-up and repair services to any altered surfaces during the installation process. Our goal is to make your technology invisible in order to maintain and even improve the design of your space.
Optimize Your Entertainment Experience
While your home entertainment experience depends greatly on the quality of your AV components, there are many other factors you must consider in order to create an ideal listening and viewing environment. For example, you must know where to install your speakers, how high to hang your TV, how far away to place your seating, and how to remedy issues like ambient lighting and bad room acoustics.

Our AV experts will do the hard work for you. Based on your room configuration, we'll design and install a customized home entertainment system that creates an immersive audio and video experience for everyone, no matter where they're sitting. We'll also provide acoustic calibration and place necessary acoustic treatments where needed in order to correct any audio anomalies that may exist.

With a professional touch, you can transform your home into the ultimate entertainment hot spot. Beyond a comprehensive AV installation, our team can optimize your entertainment experience even further with dynamic lighting control, motorized shading, and more.

Let us help you design and install your dream home entertainment system. To schedule a free consultation with us, call today at (843) 532-8346, fill out our online contact form, or send us a live chat below right now.

No video selected.