Key Questions to Consider Before Purchasing a Surveillance System
We're Here to Help You Identify the Right Surveillance Equipment that Meets Your Needs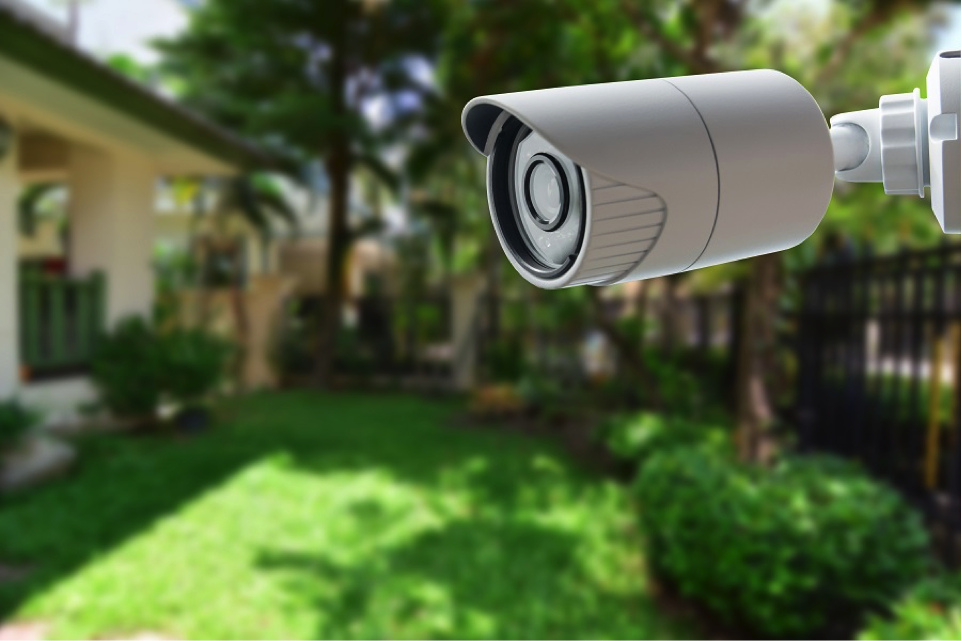 Homeowners looking to add a surveillance system to their new or existing home have a lot to consider. The market is chock-full of solutions that vary in price, features, performance, and quality, which can be difficult to sift through if you're unsure what to look for.
Avoid the hassle by partnering with our surveillance professionals at Custom Home Sound to help you find the right solution that perfectly meets your needs. Though you can always reach out now to schedule a free consultation, we've put together a handy list of key questions in the meantime to help you navigate what your needs are when it comes to protecting your Charleston, SC home.
SEE ALSO: How Robust Is Your Smart Home Surveillance System?
Where Will You Use Your Surveillance Cameras?
One of the first things you must consider is where you plan to use your surveillance cameras. Are you only interested in monitoring the outside of your home, or do you wish to surveil the inside, too? While indoor and outdoor cameras usually come in similar styles and with comparable features, outdoor cameras must be able to contend with all types of weather and changing light conditions. You may also consider cameras with a wider field of view and longer viewing distance for outdoor applications.
Can Your Internet Bandwidth Support Your System?
Home surveillance cameras that stream video and send alerts to your mobile phone can use quite a lot of your home network's data. The amount of bandwidth that your cameras use will depend on several factors such as image resolution, video compression, and more. You must also consider how many cameras you will want as part of your surveillance system when deciding if your internet bandwidth can cater to your unique camera needs.
Which Types of Surveillance Cameras Should You Get?
Choosing camera types should be based on your needs and the environment of your property. Below are just a few common surveillance camera types and their characteristics:
Dome: This camera encases its lens in a protective dome, making it a perfect vandal-resistant option. Typically installed under ceilings or eaves, the dome allows for a view range of about 70 to 100 degrees with a night vision of about 100 feet. Dome cameras are great for indoors or outdoors.
PTZ: Pan-Tilt-Zoom cameras are an excellent choice for covering large areas as they have a view range of 360 degrees, a 90-degree tilt, and a night vision of about 200 feet. Their zooming feature also enables them to see small details, such as license plate numbers, from far away. PTZ cameras are typically used for outdoor applications.
Bullet: Known for its deterring look, the bullet camera is one of the most popular types of surveillance cameras. The bullet is typically installed outdoors on walls and has a camera view range of 70 to 100 degrees as well as a night vision of about 100 feet.
What Do You Wish to Monitor and Protect?
Today's advanced surveillance cameras can do much more than watch for burglars. Our team installs high-performance surveillance solutions that not only help prevent potential intrusion before it happens, but can also safeguard your home from fire, alert you of lingering vehicles, use object filtering to ignore activity that isn't important to the scene, and more.

By opting for cameras that feature advanced video analytics and proven AI technology, you can ensure proactive protection from virtually any danger that could harm your property and those inside. With an intelligent surveillance system comes improved peace of mind, whether you're at home or away.

Get started on a professional surveillance system installation today by connecting with our team at Custom Home Sound. We know how valuable your home and family are to you, which is why we design and install only the most advanced and reliable surveillance systems for proactive protection 24/7.

For a free consultation, call us at (843) 532-8346, fill out our online contact form, or send us a live chat below.

No video selected.