How to Transform Your Living Room into an Impressive Media Room
Enjoy Theater-Quality Entertainment without Disrupting Your Home Décor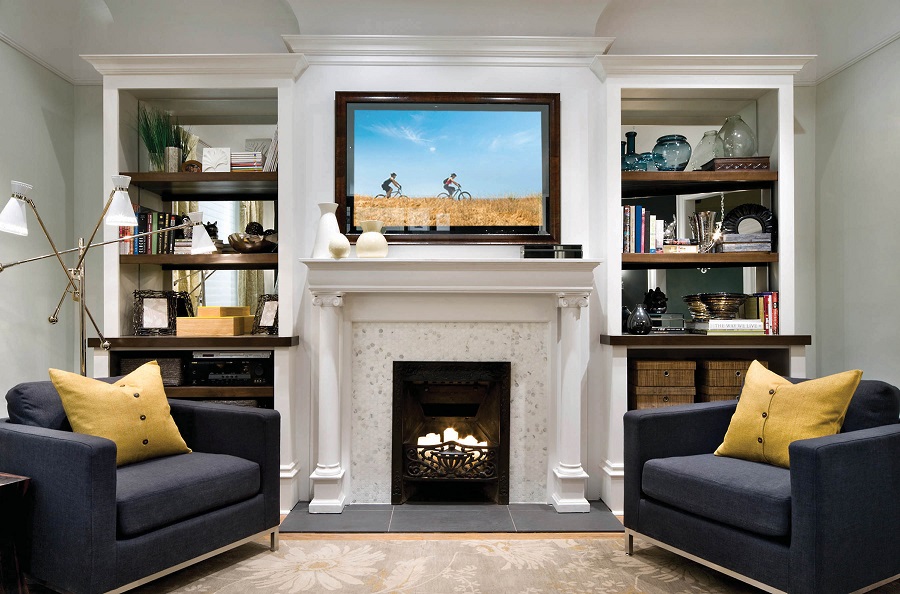 Media rooms can be fun to design—until you have to incorporate the technology. If you desire an immersive media room that rivals the nearby cinema, you need more than a TV and speakers. Plus, you must know how to blend AV technology into your home without intruding on your existing home décor.
Our AV professionals at Custom Home Sound can craft a unique home media room for you that features high-end audiovisual solutions and more for theater-quality entertainment that doesn't disturb your home décor. Read below to explore some of the solutions we use in our projects for homeowners in Mt. Pleasant, SC and the surrounding Charleston area.
SEE ALSO: 3 Creative Ways to Conceal Your TV Displays
In-Wall and In-Ceiling Speakers
Stately floor-standing speakers and subwoofers can certainly add to your media room design if you're looking for a visually impactful audio system. While we provide products like that too, we know that solution isn't always ideal for smaller-size media rooms or for homeowners who'd rather keep the technology out of sight. In that case, in-wall and in-ceiling speakers are your best bet for high-quality sound that's heard but not seen.
In-wall and in-ceiling speaker models are installed flush with your surfaces and feature ultra-slim, micro-frame round or square grilles for a low-profile design that blends seamlessly into any décor. Grilles can be painted to match the exact color of your walls and ceilings for the ultimate discreet installation.
TVs That Disguise as Artwork
Because media rooms are multi-purpose, you likely won't watch TV or a movie every time you enjoy the space. Unfortunately, TV screens can be quite the eyesore when turned off, causing distraction from your interior design.
Mirror TVs and moving panels are two great solutions for maintaining the style of your living room when the TV screen is off. When not in use, your TV can disguise as a beautifully framed mirror that complements your home décor. Likewise, use a moving panel that conceals your TV behind a painting or picture. When you're ready to use your TV, it will reveal itself from either disguise at the touch of a button.
Motorized Blackout Shades
Media rooms are usually placed in open, high-traffic areas of the home that are exposed to windows for natural lighting. This setting can be great for relaxing with your favorite book or chatting with family, but when you're ready to shift into movie gear, ambient lighting can ruin the experience.

With motorized blackout shades in place, you can instantly transform your brightly lit media room into a dark theater-like environment that's perfect for movie watching. The best part? You don't even have to get up from the couch. With a single tap on your smartphone, tabletop tablet, or remote, close your shades in seconds to conceal daylight. When the movie is over, another button press rolls them back up.

Take the next step toward your dream home media room by connecting with our team for a free consultation. Call today at (843) 532-8346, fill out our online contact form, or send us a live chat below.

No video selected.